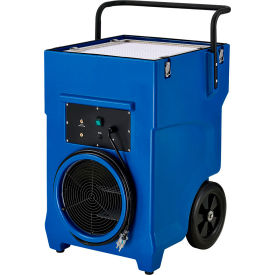 Negative Air Machines
Negative Air Machines Filter and Remove Airborne Contaminants For Hospitals, Factories, Commercial Properties, and more.

These machines are made of polyethylene for long lasting durability. Air machines filter and capture airborne particles inhibiting bacteria, mold and mildew growth. Units can be configured to ventilate or extract air. CFM high is 700, 1000 or 2000. CFM low is 200, 500 or 1000. Voltage is 115. Hertz are 60. Amps are 3, 5, 11 or 15. HPs are 1 or 2. Color finish is Burgundy. Dimensions vary per model.