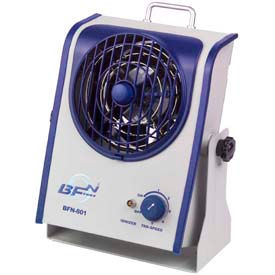 Transforming Tech Air Ionizers
Transforming Tech Air Purifiers Deliver Fast Decay Times with Low Offset Voltages.

Transforming Tech Air Purifiers deliver a balanced stream of ionized air to remove static charges from insulating materials and isolated conductors. Ionizers protect electronic devices from electrostatic potential to provide continuous balance and decay protection in AC design. Features include integrated emitter point cleaner, removable front and rear fan guards and safety switch provide user convenience. Available types are Ionizing Nozzle, Ionizing Blowers, Overhead Ionizers with or without LED Task Light, and Ionizing Air Guns. Voltages are 80/240, 100/240, 24, and 120. Dimensions vary per style.