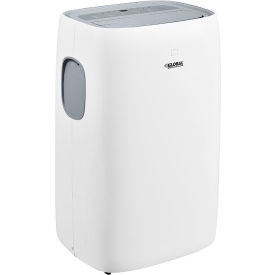 Portable Air Conditioners
Portable Air Conditioners Provide Mobile Air Temperature Control for Applications Including Residential, Office, Commercial, and more.

These units allow portable air regulation, reliable cooling, and increased comfort for basements, garages, shops, and more. Most air conditioner models feature casters for easy transport, maneuverability, and placement. The compact design minimizes unit footprint making it ideal for smaller environments. Optional window exhaust kit is available. Cooling BTUs range from 8000 to 14,000. Cooling square feet ranges from 300 to 700. EER ranges from 8.8 to 14.3. Voltages are 115 and 120. Dimensions vary per model.