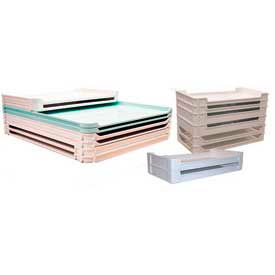 Stackable Fiberglass Trays
Stacking Trays Are Used For Use With Conveyors, Assembly, Drying, Soaking, Cleaning, Storage and Spill Containment Applications.

Stacking fiberglass trays resist most chemicals and are easy to clean. Fiberglass trays have a temperature range from 60 to 300°F. These conveyor and assembly trays allow stacking for easy storage when not in use.