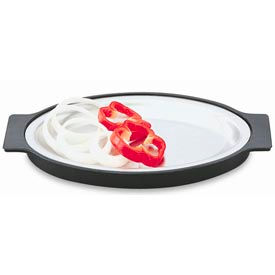 Sizzle Platters And Underliner
Sizzle Platters And Underliners Are Designed For Hot Food Service Applications.

Sizzle Platter And Underliners are made of cast iron, aluminum, bamboo and other high quality materials for long lasting durability and dependability. Variety of styles, shapes, overall dimensions and popular brands available to serve large range of table service platters. Sturdy constructions designed to perform under hot conditions for enhanced reliability. Other table service and tableware equipment also available. Overall dimensions, color finishes, shapes and quantities vary per style and brand.