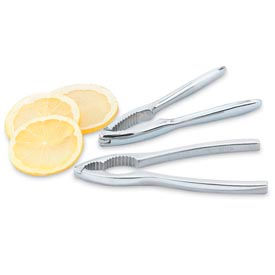 Vollrath® Lobster And Nut Crackers
Lobster And Nut Crackers Are Used Table Service Items For Restaurants, Cafés, Diners, Cafeterias And Other Foodservice Applications.

Lobster And Nut Crackers are made of corrosion-resistant aluminum, stainless steel or chrome for long lasting use, durability and dependability. Various recognized brands offer wide selection of table service tools for cracking shellfish and hard shell nuts. Ergonomic, leveraged design handles offer superior performance and control. Dimensions and package quantities vary per model. 8 inch length Lobster Fork also available.