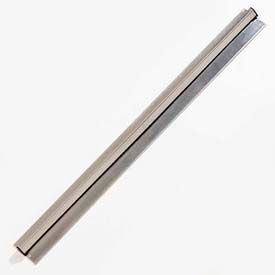 Carlisle Order Wheels & Racks
Carlisle Order Wheels And Racks Are Used For Restaurant Order Taking Applications.

Carlisle Order Wheels And Racks are made of aluminum or stainless steel for long lasting durability and dependability. Racks and order wheels keep orders in clear view during preparation. Unique ball/spring clips allow for easy, one-handed check placement. Variety of sizes and mounting styles available to suit all applications. Types are 12 Clip Counter Mt. Order Wheel, 20 Clip Ceiling Hung Order Wheel, Order Wheel and Slide Order Rack. Color finishes are Aluminum and Stainless Steel. Dimensions and case quantities vary per model.