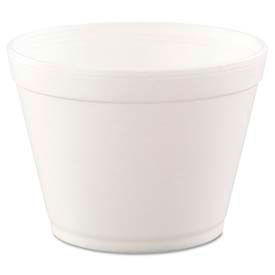 Food Containers & Lids
Disposable Food Service Containers Serve Almost Any Food In Take Out Restaurants, Concession Stands, Cafeterias and more.

Disposable Food Service Containers are suitable serving soup, pasta, salad and more feature foam. Most units feature poly coated paper or plastic materials for superior temperature retention for hot and cold foods. Disposable/recyclable materials can be thrown away for customer convenience. Bowls in 4, 6, 8, 12, 16, 24, or 32 ounces. All models available in case or carton quantity for cost savings.