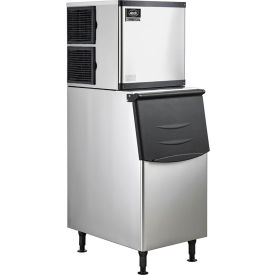 NEXEL® Ice Machines With Storage Bins
Nexel® Modular Ice Machines With Storage Bin

Versatile & reliable Nexel® Ice Machines made of durable stainless steel construction produce crystal clear, full size ice cubes. Available for 350 or 500 lbs. of ice production/24 hours and include storage bins with ice scoop. Machines are low maintenance and easy to clean.