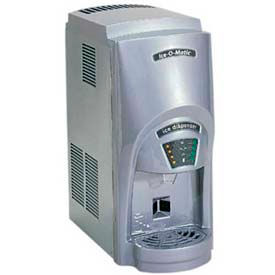 Ice Maker & Water Dispenser
Counter Top Ice & Water Dispensers Are Perfect For Break Rooms, Delis, Lunch Counters, Restaurants And More.

These counter top ice & water dispensers are made of stainless steel construction and finish for long lasting durability. Touch-free dispense. Air-cooled, self-contained condenser creates soft, chewable ice crystals. Production levels up to 720 Lbs. per 24 Hours. NSF Certified.