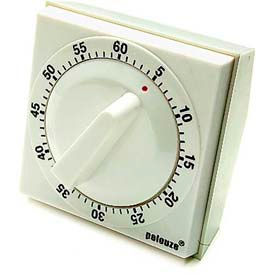 Digital & Mechanical Timers
Digital And Mechanical Timers Provide Accurate Timing With Clear Display Times and Countdowns for a Variety of Food Handling Applications.

These timers ensure precise timing for cooking, baking, proofing and more. Timers are available in a variety of mechanical and digital models in a range of sizes and styles. Choose from a wide selection of timers from several trusted brand names.