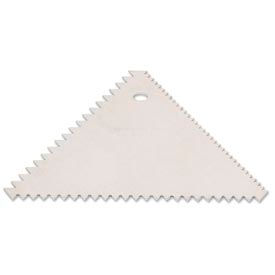 Decorating Combs & Accessories
Decorating Combs And Other Pastry Supplies Are Used In Foodservice Preparation For Creating Desserts, Candies And Other Sweet Treats.

Decorating Combs and accessories are made of chromed steel, stainless steel, rubber and iron for long lasting durability. Combs are designed with sharp teeth on each side to efficiently provide a regular and precise relief pattern for decorative effects on dough, fondant, and icing. Available accessories include Butter Cream Comb, Cake Decorating Comb, Crème Brule Torch, Guitar Candy Slicer, Long Handle Iron Salamander, Micro Torch, Pastry Comb Set, Rubber Sugar Pump and more. Dimensions and quantities vary per model.