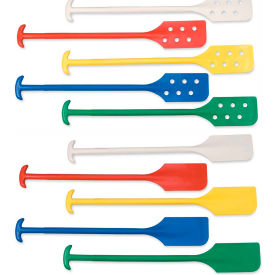 Food Handling Mixing Paddles
Food Handling Mixing Paddles Provide Durable and Protective Storage For Food Storage Contents.
Food Handling Mixing Paddles offer two-in-one tools for both mixing and scraping. One piece injection molded polypropylene construction or one piece Type 304 stainless steel construction has a long handle design making it easy to use for both jobs. Available in 36", 40", 42", 48", 52" and more lengths, with or without holes. Color coded for environments where hygiene and efficiency are essential and stainless steel with electro-polished finish. Most models are made from FDA-compliant or NSF certified materials.
❮Top
X
Global Assistant
X
Global Assistant