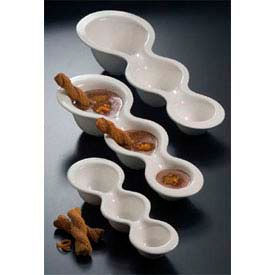 Ceramic Serving Bowls
Ceramic Serving Bowls Create Storage And Display For Appetizers, Entrees And Desserts.

Serving Bowls are forged from ceramic and porcelain for long lasting durability. Sectional dishes from the Prestige™ collection include serving dishes, bowls, plates and platters. Dishwasher safe, lead free bowls and trays come with one to eight sections for dips, sauces and other foods. Use them individually or together with stands. Porcelain Leaf Bowls come in 5 different sizes. Available in 48 different shapes and sizes.