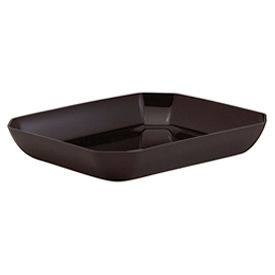 Display Bowls & Trays
Display Bowls And Trays Are Used For Creating Unique Food Displays And Centerpieces.

Display Bowls And Trays have a sturdy construction for long lasting durability and strength. Great for displaying a wide variety of foods in buffets, bakeries, delis, supermarkets, diners and more. Choose from Oval, Triangle, Octagonal and Rectangle models with capacities of 2 Qt., 2.9 Qt., 3 Qt., 3.5 Qt., 4 Qt., 4.5 Qt. or 6 Qt. for increased versatility. Available in Black, Ebony, Pearl White or White to fit a variety of display areas. Dimensions vary per model.