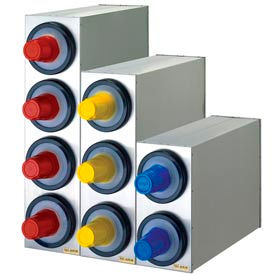 Cup & Lid Dispensers
Cup & Lid Dispensers Allow Easy Access Storage & Dispensing of Beverage Cups and Lids.

Cup & Lid Dispensers are used for commercial restaurants, diners, cafeterias, dining areas and more. Styles include Counter mount, Surface mount or Box Systems. Dispenser types include Accessory, adjustable cups, beverage and lids, lid only, portion cup, pull type, and more. Tube lengths range from 6" to 29". Other dimensions vary.