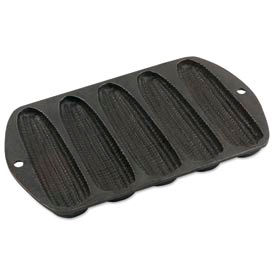 Cast Iron Corn Stick Pans
Cast Iron Corn Stick Pans Are Used For Restaurants, Banquet Halls, Buffets And More.

Pans allow cornbread to be baked in the shape of corn on the cob for a whimsical presentation. Bread will not stick to pan surface. Cast iron is virtually indestructible. Available with 5 Stick or 7 Stick capacities. Pans are sold in case quantities of 6.