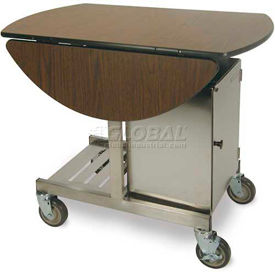 Room Service Tables And Carrier Boxes
Room Service Tables And Carriers Are Used For Efficient And Elegant Presentation Of Room Service Meals.

Room Service Tables feature a scratch and burn resistant laminate top over plywood for long lasting durability. Full-length piano hinged leaves provide added strength. Available styles include Fold-Up, Food Carrier Box Storage Rack, Hot Box Transport Rack, Room Service Hot Box, Room Service Tables, Standard Room Service Table, Tri-Fold Leaf Room Service Cart and more. Tables fold easily to save valuable storage space. Choose from Fuel Canister or Electrical heat sources. Dimensions vary per style.