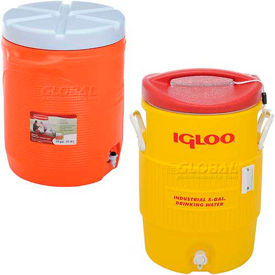 Beverage Coolers & Jugs
Beverage Coolers And Jugs Are Used For Sports Teams, Classrooms, Outdoor Events, Picnics And More.

Coolers are available in a variety of sizes and styles to suit any beverage needs. Made using high-density polyethylene for superior resistance to scratches or chipping. Ultratherm® insulation ensures maximum cold retention. FDA-grade liner is easy to clean and resists stains and odors. Cooler sizes range from 1 gallon up to 10.