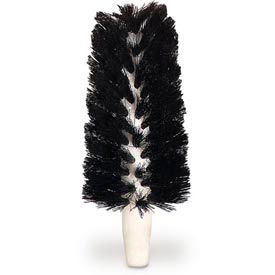 Bar Sink Accessories
Bar Sink Accessories Provide Specially Designed Cleaning And Maintenance Supplies For Use In Bars, Pubs, Restaurants And Other Foodservice Environments.

Bar Sink Accessories are durably constructed for long lasting use and dependability. Accessories are designed for thorough cleaning and drainage of glassware for easy upkeep. Glass Brushes feature plastic and nylon or polyester bristles with suction grip bases and are available in Double and Triple types. Brush Refills also available. Overflow Pipes feature elevated drainage hole to ensure proper water depth in sinks. Pipes fit 1 and 1-1/2 inch drains.