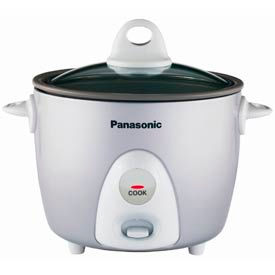 Rice Cookers & Slow Cookers
Rice Cookers And Slow Cookers Allow For Nearly Effortless Cooking Of A Variety Of Foods Easily And Efficiently.

Rice Cookers And Slow Cookers feature an automatic cooking feature and a keep-warm mode or auto shut-off to prevent overcooking for added safety and convenience. Appliances are made with aluminum, stainless steel, and glass for long lasting durability and reliability. Removable insert provides easy serving and cleaning. Rice cookers include measuring cup and rice scoop with some models. Non-stick coating available on some models. Available capacities are 6 quarts, and 6, 10, 20, 50, 60, or 100 Cooked Cups. Rice cookers available as Electric or Gas Powered.