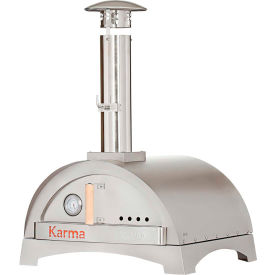 Compact Wood Fire Ovens
Compact Wood Fire Ovens are Perfect For Pizzerias, Bakeries, Bistros, and Similar Eateries Where Various Types of Baked Bread Are Served.

Compact Wood Fire Ovens cook a variety of flat bread doughs to make pizza pies, stuffed pides, and more. The thermometer is built into the face of the oven, allowing users to check internal air temperature at any time. Most models include an oven cart stand. Adjustable air vent helps maintain adequate supply of air. Each oven is supported by four heavy-duty adjustable pedestal feet to ensure level placement. Cooking surface dimensions and additional specifications vary per model.