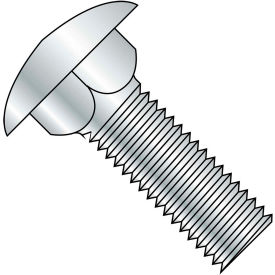 Round Head Carriage Bolts - Grade 5
Round Head Carriage Bolts - Grade 5 Are Used For Applications Including Construction, Industrial, Manufacturing, And More.

Round head carriage bolts - grade 5 are made of steel for long lasting durability and dependability. Bolts provide an even finish for wood, plastic, and metal applications. Units feature wide round heads for level fastening with no pull-through. Designed for use in pre-drilled holes with fastener nuts that may be tightened by hand, wrench, or pneumatic tool. Features square necks that grip substrate to prevent bolt movement as nuts are tightened. Dimensions vary per model.