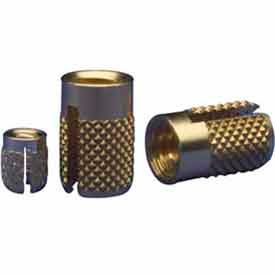 Brass Press Inserts - Flush
Brass Flush Press Inserts Are Suitable To Reinforce Threaded Holes In Fiberglass, Polyurethane, Polyester, Melamine and Other Thermoset Plastics.

Brass press inserts – flush can be installed level with or below the substrate surface for maximum versatility. Flush fasteners are made from brass for lasting durability. Dimensions vary per model.