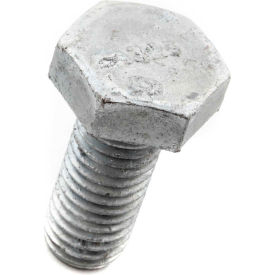 Hex Structural Bolts
Hex Structural Bolts Fasten Heavy Beams and Other Vital Construction Materials Together.
Hex Structural Bolts can be driven with standard hex wrenches and are made of steel for long lasting durability. Plain steel used for standard purposes and galvanized steel for corrosion-resistance for industrial, residential and commercial infrastructure purposes. Sizes and lengths vary per model.
Sizes range from 1/2-13 to 1-8
Lengths range from 1-1/4" to 9"
Finishes are hot dip galvanized or plain
Tensile strengths are 120000 PSI min and 150000-173000 PSI