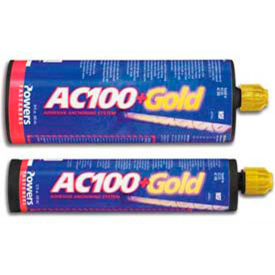 Adhesive Anchor Injection Systems
Adhesive Anchor Injection Systems Support Indoor And Outdoor Concrete Applications Including Construction, Masonry, More.

Adhesive anchor injection systems are made of high quality materials for long lasting durability. Systems are designed for bonding threaded rod and reinforcing bar hardware into drilled concrete holes. Includes injection adhesive in plastic cartridges, mixing nozzles, dispensing tools, and hole cleaning equipment. Features a two-component, high strength adhesive anchoring system. Moisture and solvent-resistant. Package quantities range from 1 to 25. Cartridge sizes range from 5 to 28 oz.