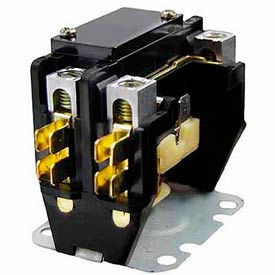 Packard 174; Definite Purpose Contactors
Packard® Definite Purpose Contactors Are Electrically Operated Switching Devices Used For Controlling Refrigeration, Air Conditioning, Resistance Heating And More.

Contactors are suitable for a wide range of low-cycle applications requiring switching of single-phase and three-phase loads. Coils include Class B insulation. Includes lug, spade terminals and covers. Available with 1, 2, 3 or 4 poles and up to 120 resistive amps. Compatible with Hartland Controls HCCY3XQ06CJ303. UL and CSA approved.