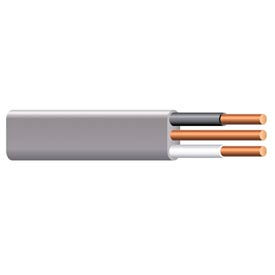 Direct Burial, Underground Building Wire
Direct Burial, Underground Building Wire Is Designed For Outside Lamp Posts, Pumps and Other Loads or Apparatus.

Direct Burial, underground building wire can be utilized in outbuildings such as garages and barns, as well as residential or agricultural buildings for interior branch circuit wiring. Select models units are ideal for indoor wet or corrosive environments and direct burial outdoor locations. Most units are resistant to sunlight, moisture, and fungus. Annealed soft copper conductors with PVC insulation and nylon jacket provide lasting durability. Maximum voltage rating is 600 volts. Heat capacity and additional specifications vary per model.