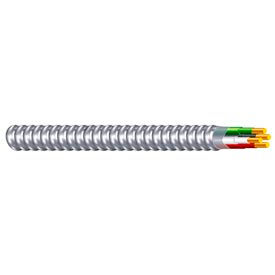 Metal Clad Aluminum Armored Cables
Aluminum Armored Cables Are Used For Branch, Feeder, Power, Lighting, Control, Signal Circuits And Service Power Distribution In Commercial, Industrial, Institutional And Multi-Residential Buildings.

Metal clad cables can be used for aerial cables on a messenger or for cable trays and raceways. Soft drawn copper conductors can be used in wet or dry locations; 90°C dry / 75°C wet. Withstands up to 600 volts. Cables are combined using binder tape and an aluminum interlocking armor placed over cables. UL & CSA listed.