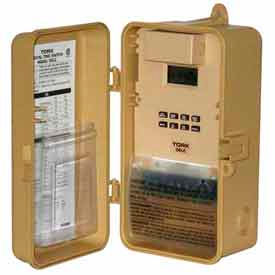 Digital Lighting Controllers
Digital Lighting Controllers Provide Control Of Lighting And HVAC Systems For After-Hours Usage.

Digital Lighting Controllers are available in several varieties. LC200 Series Controllers feature an interacting electronic control and electronic light sensor. LC200 controllers offer separate control of two lighting zones with settable light level set points. DGLC Series Controllers provide combination light level and time-of-day control for 1 circuit, and photocontrol operation for a second circuit. DLC Series Controllers are multi-voltage dedicated 4-zone lighting controllers. Each zone can be activated by the photosensor, time of day or both. Light level settings and time schedules are assigned independently to each zone. LD Series Controllers are made to meet energy conservation construction codes relative to control of lighting and HVAC for after-hours use.