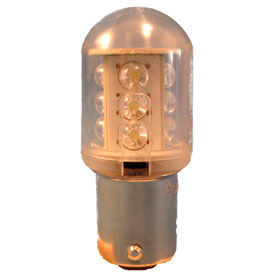 Texelco Module Replacement Lamps
Module Replacement Lamps Replace Burned Out Bulbs In Stack Lights And Other Visual Signals.

Module Replacement Lamps are made with precision components for long lasting performance. Clear Filament Bulbs are low-cost replacements that can be used with any color lens. LED Bulbs offer an extended life of over 25,000 work hours with low power consumption for minimal maintenance. LED bulbs are available in Amber, Blue, Green, Red, White and Yellow. Voltage varies per model.