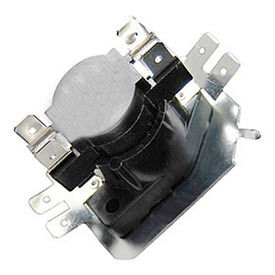 Packard® Heat Sequencers
Packard® Heat Sequencers Are Used For Staging Heaters To Prevent Circuit Overload.

Heat sequencers are solid state and feature quick-connect terminals. Shock and vibration resistant. Sequencers mount in any position. Full-load rated auxiliary contacts. Sequencers are contact rated to 25 Amps at 120V or 240V, and 12.5 Amps at 480V. Standard operating ambience between -50°F and 165°F. UL and CSA recognized.