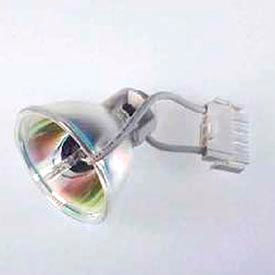 Metal Halide with Reflectors
Metal Halide with Reflectors

The MHR series was specifically designed for fiber optic and light pipe applications. These lamps are predominantly used in applications with a fiber diameter of more than 8mm at the input and offers an unproblematic operation with standard ballasts and thus lowers cost applications. The MHR series features an ellipsoidal reflector coated with a special dichroic coating which transmits most of the lamp's heat radiation toward the rear. Specifications include a 6.5mm arc gap, total luminous efficacy of 85 lumens per watt and useful lamp life of up to 6000 hours. The MHR series is an economical solution to high development and maintenance costs associated with using lamps developed for applications other than fiber optics..