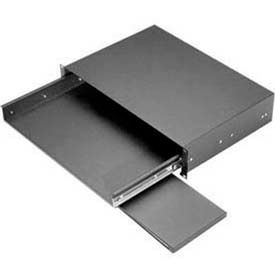 Rack Shelves & Drawers
Rack Shelves & Drawers Are Used For Proper Set Up And Organization For Computer Networks.

Rack Shelves include Vent Shelf, Slide Out Shelf, Fixed Shelf, Adjustable Shelf-Open Rack, Double Rack Adjustable Shelf, Monitor Shelf w/Fold-up Keyboard, Shelf Assembly, and much more. Dimensions and sizes vary per part. Color finishes are Black, Metallic Gray, Black Texture, Gray Texture, Royal Blue Texture, and White Texture.