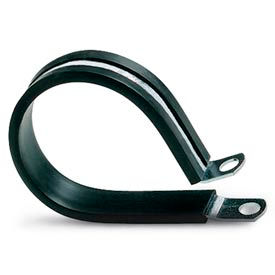 Loom Clamps - Stainless Steel
Loom Clamps - Stainless Steel Provide Cable Management For Electrical, Industrial, Construction, and Other Applications.
These loom clamps are designed to support and organize wire harnesses, hydraulic hoses, cables, and other items. The removable EPDM cushion helps to reduce vibration and provide loom or cable protection. The stainless steel construction provides strength and corrosion resistance for lasting reliability. The mounting hole is 17/64" for 1/4" screw or bolt.
Removable EPDM cushion
Stainless steel construction
Package quantity is 10