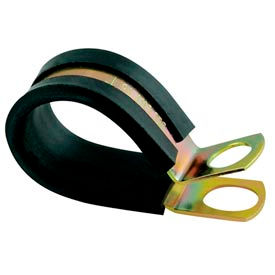 Loom Clamps - Carbon Steel
Loom Clamps - Carbon Steel Provide Cable Management For Electrical, Construction, Repair, and Other Applications.
These loom clamps are designed for holding and organizing hydraulic hoses, wire harnesses, cables, wires, and more. The removable EPDM jacket helps reduce vibration while providing added loom and cable protection. The carbon steel with zinc/gold chromate construction provides lasting durability for various environments. The mounting hole is .406" for 3/8" stud.
Removable EPDM jacket
Carbon steel with zinc/gold chromate construction
Package quantity is 10