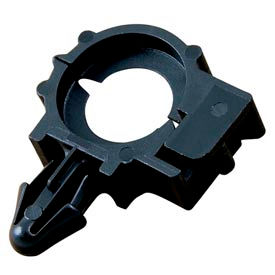 Loom Accessory Clips
Loom Accessory Clips Allow Convenient Wire Handling For Construction, Electrical, Lighting, and Other Applications.
These loom accessory clips are designed to help with routing wires for various electrical jobsites. The clip design allows you to branch or secure a section of wires to a stationary object. The sheet metal thickness is 3.8 mm.
Clip design
Conduit sizes are .350", .413"/5", .625", and .750"
Case quantity is 25