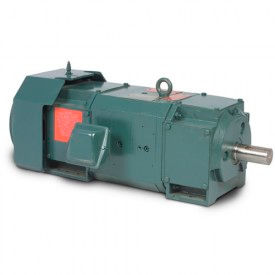 Baldor DC TENV Motors
Baldor-Reliance DC General Purpose Totally Enclosed Non-Ventilated Motors Are Used For Conveyors, Pumps Material Handling Equipment And Other Industrial Applications.

Baldor DC General Purpose Totally Enclosed Motors are solidly manufactured for long lasting durability and dependability. Enclosed units are used for use in environments susceptible to dirt, dust or other outside elements. Wide selection of .02 to 5 horsepower 1725, 1750, 1800, 2500 and 3450 RPM totally enclosed non ventilated (TENV) motors available for various frame sizes and 90V, 115V, 180V, 500V and 230/380/460V voltages.