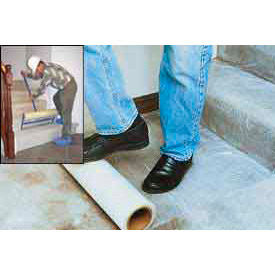 Carpet Protection & Floor Protection Film
Surface Protection Film Protects Carpet From Dirt, Paint, Grease and Moisture During Commercial or Residential Construction, Remodeling and Moving.

This highly durable 2.5 mil. thick polyethylene carpet protection film lasts for days on all grades of carpet and will not puncture or tear. The adhesive backing of this floor protection film keeps it in place and is easy to apply and remove.

Optional Push Dispensers apply carpet protection film efficiently.