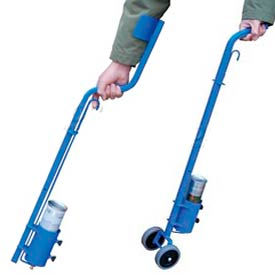 Lightweight Aerosol Line Stripers
Lightweight Line Stripers Are Used For Marking Paint Lines On Parking Lots, Floors And Other Flat Surfaces.

Lightweight applicators are made with heavy duty steel. Marks paint lines on ground, trenches, construction and landscaping applications. Offers convenient long steel arm to relieve pressure and strain on your back and legs. Trigger for easy spray operation. Holds one standard can of paint. Line Striper with Wheels includes wheels to ease in creating an even line width.