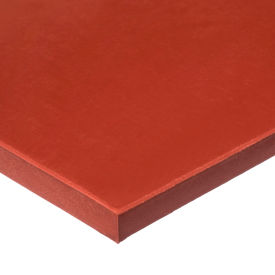 High Temperature FDA Silicone Rubber
High Temperature FDA Silicone Rubber Accommodates Building Operations In Need of Low Compression and High Level Temperature Endurance Materials.

High temperature FDA silicone rubber is formulated with FDA compliant materials for food, beverage, and pharmaceutical applications. Units are ideal for oils, greases, fuels, and petroleum applications. Silicone construction supplies high level UV resistance. Backing styles are High Temp Adhesive and Plain. Thickness range is 1/32 – ½". Material temperature range and additional specifications vary per model.