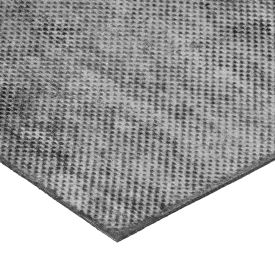 Fabric Reinforced Neoprene Rubber
Fabric Reinforced Neoprene Rubber is Suitable For Flange Gaskets, Diaphragm Packing, and more.

Fabric reinforced neoprene rubber supplies tensile strength for applications with heavy compression. Neoprene construction provides adequate UV and chemical resistance. Backing styles are Plain and Acrylic Adhesive. Thickness range is 1/2 – 4-2/3". Material temperature range and additional specifications vary per model.