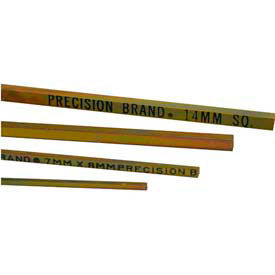 Rectangular Metric Keystock
Rectangular Metric Keystocks Are Used For Metric Keyway Operations.

Rectangular Metric Keystocks are made from high quality cold drawn steel for long lasting durability. Conforms to metric keyway specifications. Plating allows easy product identification and clearly marked sizes provide easy reference. Finishes are Gold Dichromate Plated, Plain and Zinc Clear Trivalent. Lengths are 12", 1000mm, 1M and 305mm. Widths and thicknesses vary.