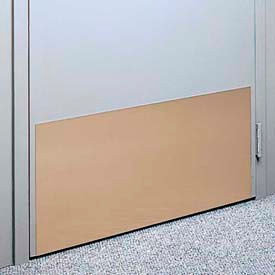 Pawling Kick Plates, 24" x 32"
Pawling 24 in. x 32 in. Kick Plates Are Used For Protecting High Traffic Commercial Or Residential Interior Doors.

Pawling Kick Plates are made from heavy duty PVC sheets for long lasting durability and dependability. Protect and preserve doors' most vulnerable area while utilizing color and artistic, waved design. Available in0.04 and 0.06 inch thicknesses and a wide choice of 60 attractive colors. Designed to protect 32 inch wide doors, 24 inches in height from base.