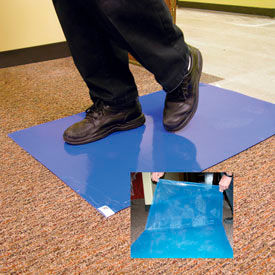 Tack Mat Disposable Sheet Mats
Tack Mat Disposable Sheet Mats Stop Dust And Dirt From Being Tracked Through Your Jobsite Or Home.

Sheet mats are excellent for stopping drywall dust and light dirt from entering or leaving your jobsite. Consists of 30 disposable tacky sheets per mat. When top sheet becomes soiled, simply peel away to expose a fresh sheet. Sheets are numbered for easy reordering. Optional Mount for 3' x 2' mats allow use on hardwood and tile floors.