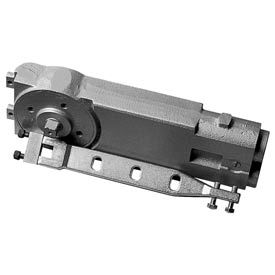 Contractor Quality® Concealed Overhead Door Closers
Concealed Door Closers Control Door Motion To Decrease Wear And Abuse Over Time.

Concealed door closers are made from cast iron, die cast or stainless steel for long lasting durability and reliable performance. Door closers fit in mortised recesses in the door and frame and are totally hidden when door is closed. Spring action closing mechanism provides smooth, quiet door control and complete closure. Concealed Door Closers are popular for use with fire doors, stairwells, apartment complexes, office buildings and other commercial or residential properties. Overhead Mount and Recessed Door Mount styles available. Dimensions vary by model.