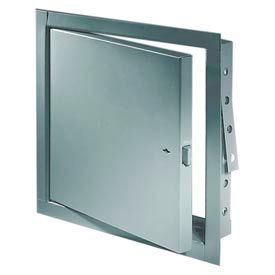 Fire Rated Access Doors For Walls
Fire Rated Access Doors for Walls Provide Access Security for Industrial, Commercial, and Electrical Environments.

Fire rated access doors for walls are made of steel for strength and durability. Fire rated insulation reduces heat transfer in the event of a fire. Automatic closing, self-latching door provides added fire safety. Anchor straps and mounting holes allow convenient installation. Types are Wall and Wall/Ceiling. Latch quantities are 1, 2, 3, 4, and 5. Dimensions vary per model.