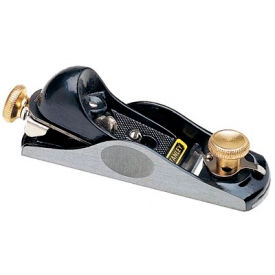 See all 1 items in product family
Manual Planes Support the Sharpening of a Variety of Plastic and Woodworking Materials.

Manual planes are made of cast iron, hardened steel for long lasting durability. Features depth and lateral cutter adjustment for precise shaving control. Rotary ground to flat surface for easier sharpening and can be honed to razor sharp edge. Plane system offers precise sharpening of chisel and plane cutter edges. Includes oilstone, white oil and honing guide. Blade size dimensions vary per model.

Click for more