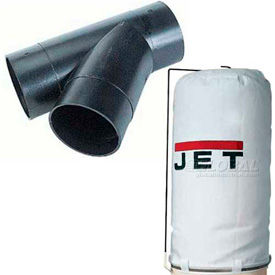 See all 1 items in product family
Dust Collection And Air Filtration System Accessories Are Used For Applications Including Construction, Maintenance, Carpentry, And More.

Dust collection and air filtration system accessories are made of high quality materials for long lasting durability and dependability. Units include replacement parts, accessories, filters, bags, and more. Filters improve particle reduction for increased efficiency. Elbows allow duct work directional change or connect individual machines to branch lines. Connectors improve hose connection efficiency. For use with Air Filtration System, Dust Collector, and Filters. Types and dimensions vary per model.


Click for more