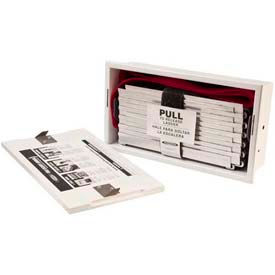 See all 2 items in product family
Werner® Built-In Fire Escape Ladders Are Designed For Permanent Installation Under Windows.

Werner® Built-In Fire Escape Ladders are made of high quality materials for long lasting durability. Installs permanently under window for immediate use if necessary. Easy to use. Deploys in seconds for quick escape. Rungs are anti-slip and have standoffs for ease in descending. Climbing assist strap aids in exiting window. Faster escape supports up to 1200 pounds. EVERY SECOND COUNTS, ESCAPE FASTER™. Types are 2-Story and 3-Story. Color finish is White. Lengths are 17-1/2 ft. and 24-2/3 ft.. Capacity is 1,200 lbs.


Click for more